The benefits of using Google My Business for your optical practice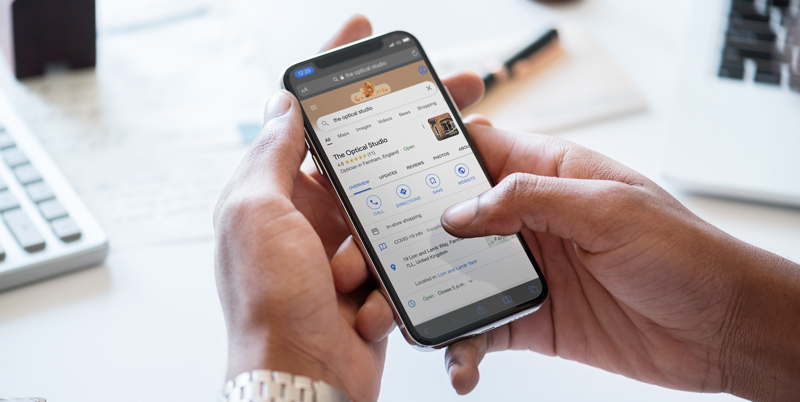 You have probably heard of Google My Business (GMB), but are you taking advantage of this extremely powerful and free business listing tool?
Google My Business is much more than a business directory listing service. It is a dynamic asset that helps new and existing customers to find your optical practice, services, and range of products quickly and easily. In many cases, without having to visit your company's website.
This Google resource empowers you to:
Manage how your practice appears on Google Search Engine and Map listings (including directions and navigation)
Edit your practice information – your address, phone number and opening hours
Receive and respond to reviews, questions and messages from patients
Share practice photos and post updates on special offers and events, as well as important practice health information
Get insights into how customers find and interact with your business on Google
---
Google My Business is much more than a business directory listing service. It is a dynamic asset that helps new and existing customers to find your optical practice, services, and range of products quickly and easily
---
What is Google My Business?
As a Google product, Google My Business works very well with search engines, so the information and updates you provide are aligned to work with Search Engine Optimisation (SEO). Posting fresh, relevant content frequently is an essential factor in being found more effectively on search engines.
Keeping your Google My Business listing up to date and adding compelling content on a regular basis will help your optical business to be found online by new and existing patients who are searching for eyecare services using search terms like 'eye exam near me' or 'optometrist Manchester' (or whatever location you happen to be listed in).
Google My Business for eyecare professionals
Patients want to learn everything they need to know as quickly as possible. If someone is looking for an eyecare professional in their area, a business with contact information, opening hours, pictures, and reviews is more appealing than a business with a primary listing.
According to Google, businesses with complete profiles on Google My Business are twice as likely to be perceived as trustworthy and reputable*. That is why we recommend it for optical businesses. Using Google My Business can help you with search results. Eyecare professionals who rank organically on Google may struggle without these tools, as people are more likely to choose a business whose details are easily accessible rather than one that requires scrolling through search results.
---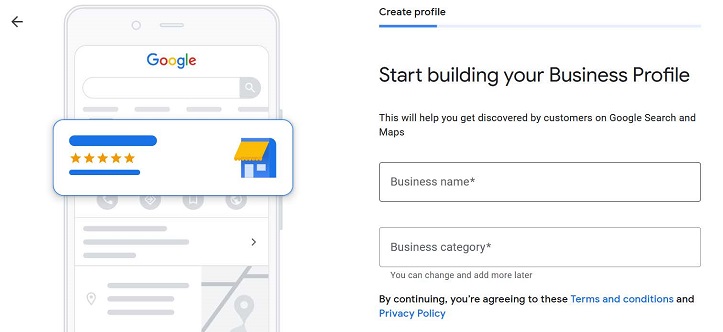 ---
How to set up Google My Business for optical practices
It is simple to set up your optical business on Google My Business. The first step is to locate or establish your business. If you do not already have a Google account for your business, you can easily create one.
Select the category that best describes your business (e.g. Optician, Optometrist, Eyecare Professional), then enter your address. You can also include other locations in your surrounding area if you serve them. You must enter your contact information and verify your company. Requesting a postcard is the simplest way to accomplish this. Google will send you an email with verification instructions.
You can include additional information about your practice, such as opening hours. You can make changes later to ensure that patients see your most up-to-date information.
You can also include a description of your practice. This is your opportunity to shine and include some relevant keywords used by patients when searching for eyecare services online. Showcase your clinical expertise and the services you provide, and make sure your practice sounds approachable and welcoming.
Good photography is a great way to help your practice stand out. You may not feel that an optical practice needs to demonstrate what it looks like, but it can make a significant impact. According to a Google study, businesses with photos on their Google My Business profile receive 42% more direct inquiries. We recommend that each section have 3 to 4 photos.
After you've completed your profile, you'll have the option to add further details. The more information you provide, the better. You can also look at insights and respond to reviews using the Google My Business dashboard.
---
Google has found that companies with complete profiles at Google My Business are twice as likely to be seen as trustworthy and reputable
---
Posts to keep your business fresh
Adding new posts regularly is a terrific approach to keep your content relevant and let people know what you have to offer. Have you found a good deal on sunglasses? Make a blog article about it. You can write blogs on anything new that is going on in your practice: seasonal opening hours, a new employee, or adjustments imposed by COVID-19. If you don't have anything new to say, highlight a service you provide, such as OCT scans or a contact lens program.
You can also attach a button when you create a post on Google My Business. It could be a link to make a reservation, purchase a product, or learn more about your services. As a result, it's critical to make sure your website contains a diverse range of products and information to link to. Blogs are an excellent method to optimise search engine results, keep content fresh, and give you something to talk about on Google My Business. Blogs and social media posts are the best means for eyecare practitioners to inform people about all of the services they provide.
Get help with GMB for eyecare businesses
If you don't have the time or confidence to write regular content for Google My Business, we can help. Contact us to find out more about our digital marketing solutions.
Set up your business
Get started with Google My Business today! It's free and easy to set up: www.google.com/business/
*Reference: support.google.com/business/answer/6300665?hl=en
---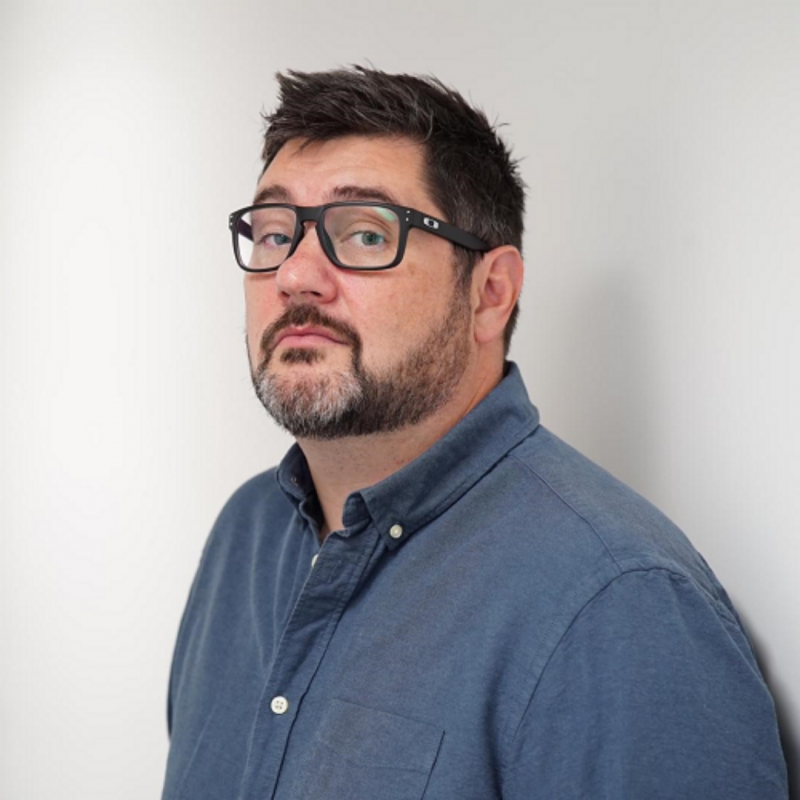 Chris Mantle, Client Marketing Manager
Before Chris joined OptiCommerce, he used to run his marketing agency and worked for Google for a period. He currently oversees a team of marketing specialists. His strengths lie in understanding optical patients' digital behaviours and building digital campaigns that drive new customers to optical websites or practices.