Google Analytics 4: The Future of Data-Driven Marketing for Eyecare Businesses

Have you heard about the new Google Analytics 4? It's the latest version of the popular analytics tool from Google, packed with exciting new features! If you're not familiar, fear not. We're going to break down exactly what it is and what it means for your eyecare business so you can make an informed decision to switch over before the deadline on July 1st, 2023.
What is Google Analytics?
Google Analytics is a free tool that helps businesses to monitor and analyse the traffic on their website. It provides valuable insights into things like how many people are visiting your site, where they are coming from, what pages they are visiting, and how long they are staying on each page.
Using this data, business owners can make informed decisions about how to improve their website, such as optimising their content, improving the user experience, and even targeting specific audiences.
In a nutshell, Google Analytics is like having your own personal website detective that helps you solve the mysteries of your website's performance!
How does Google Analytics 4 differ from previous versions?
Google Analytics 4, or GA4, is the latest version of the popular analytics software. It's different from previous versions because it's built with a focus on the future of analytics.
One of the most significant changes is that it uses machine learning to help you better understand your eyecare business data. This means that it can provide more detailed insights into customer behaviour, such as predicting who is most likely to book an appointment or buy new frames. It can also identify which pages may be causing website users to leave your site.
Another big change is that it's designed with a specific focus on privacy. You've probably heard about GDPR or HIPAA, which are regulations that aim to protect the security of personal and healthcare data. With Google Analytics 4, you can get insights on your website visitors' behaviour while still respecting their privacy.
Overall, GA4 is an excellent tool for business owners who want to get a better understanding of their website visitors and how they are interacting with their website. It has many new features that enable informed decision making when it comes to enhancing the performance of your website whilst delivering a seamless user experience to your customers.
How can OptiCommerce use Google Analytics 4 to benefit your eyecare business?

Understand customer behaviour: With GA4, we can track website visitor behaviour across various devices and platforms, which helps us improve your customer journey and optimise your marketing campaigns accordingly.
Measure performance: GA4 provides more detailed and accurate data, allowing us to measure the performance of your website, and marketing campaigns, adapting our approach where necessary.
Improve targeting: With enhanced machine learning capabilities, GA4 empowers us to better target your audience, allowing us to produce more personalised and effective marketing campaigns that will resonate with your customers.
Integrate with other tools: GA4 integrates with other Google tools, such as Google Ads and Google Search Console, giving us a more comprehensive way to manage your campaigns and gain valuable insights into how they're performing.
Are you interested in improving profitability, enhancing customer service levels, and differentiating your eyecare business from competitors? OptiCommerce is a leading provider of eCommerce website solutions and digital marketing services to the optical industry worldwide. Register your details and we will be in touch within 24 working hours.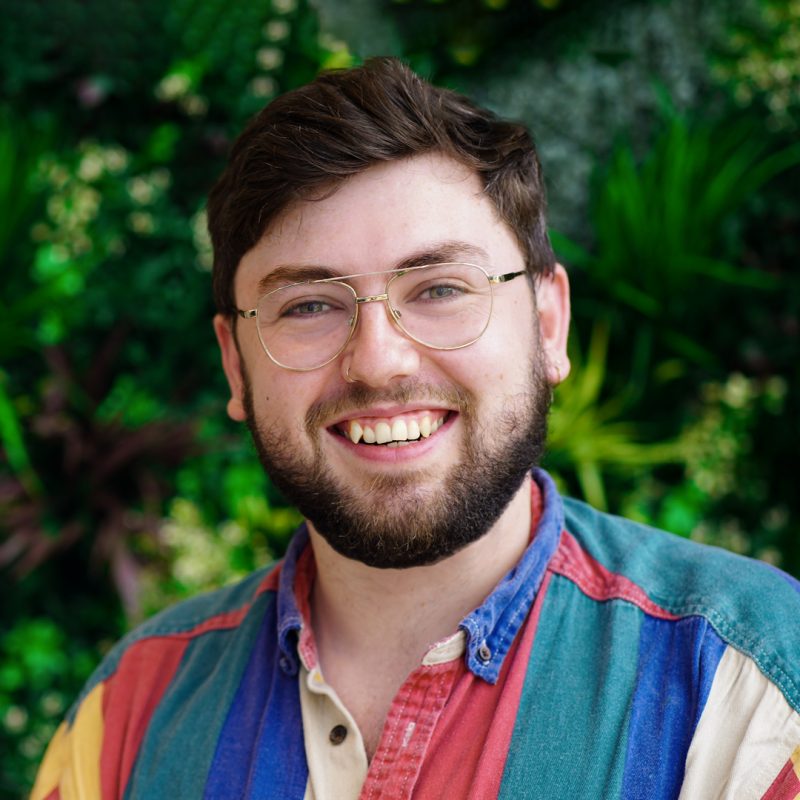 Shane Quilty, Multimedia Marketing Executive
Shane Quilty has been working on behalf of Ocuco and OptiCommerce since 2021. Shane has over 5+ years of experience in digital marketing and online solutions, with a background in graphic and web design. Having boosted hundreds of businesses' online presence in previous roles, Shane now supports OptiCommerce in offering online solutions tailored to the optical industry.