A brochure website is your practices' virtual window to allow patients, both new and existing, to see what makes your optical practice unique. First impressions count; introduce your practice through a cutting-edge, professionally designed brochure website with compelling copy and imagery. Once potential patients find out all there is to know about your practice, they are encouraged to call or book an appointment.
When you're ready to upgrade to a catalogue or eCommerce solution, our brochure websites are fully scalable – no need to start all over again, we simply build upon what you've already got.
User-friendly design and layout

Fully optimised for mobile, tablets and laptops

Lead generation through live booking or request an appointment

Showcase the brands you carry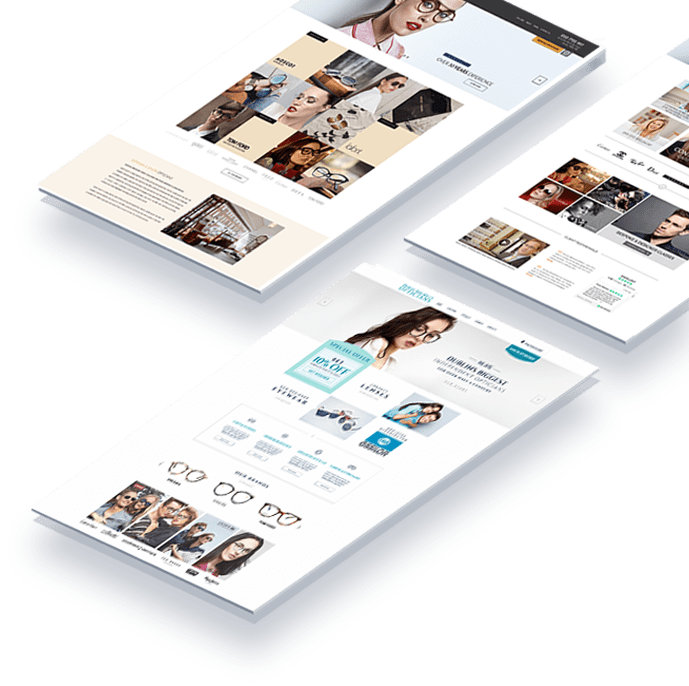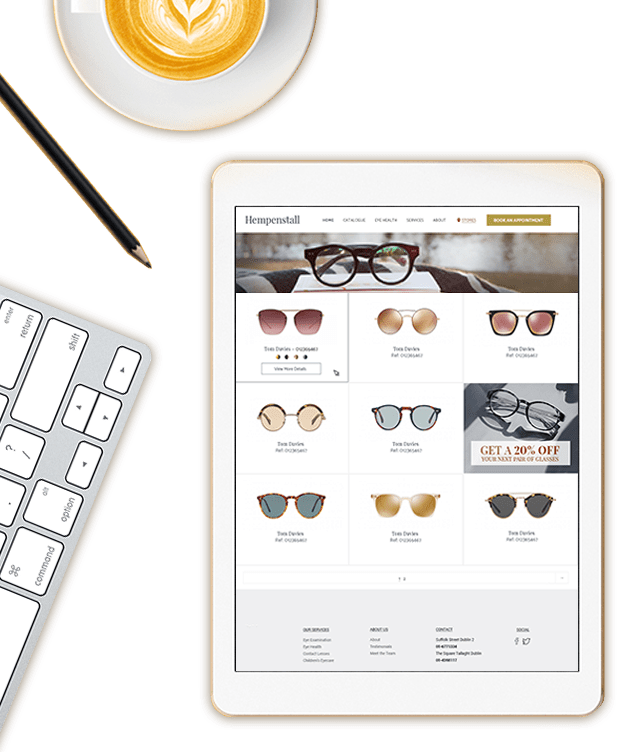 Let your website become a dazzling, digital, shop front featuring all your products with our catalogue website. Captivating images allow you to display thousands of products, alongside product information: sizes, colour choices and pricing.
It allows new and existing patients to find your website when searching for specific frames and our catalogues save you the chore of maintenance by automatically updating each month to remove discontinued products and add new releases.
User-friendly design and layout

Fully optimised for mobile, tablets and laptops

Secure, fast loading website

Low maintenance

Access to our frames database (over +700,000 products)

Web pages indexed for SEO

Showcase the brands you carry

Lead generation through live bookings or request an appointment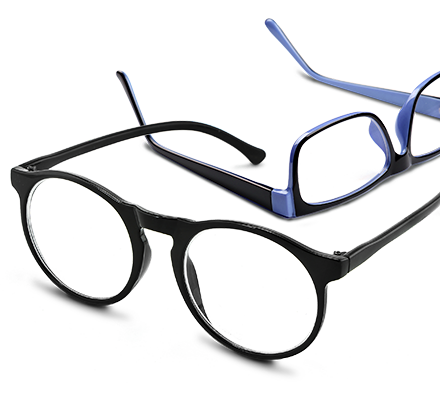 Expand your reach across the globe with our eCommerce solutions. Designed for optometrists, our eye-catching digital solutions are optimised for conversion. Whether you've got a physical practice and you're looking to create a new stream of revenue or you're interested in launching a standalone optical store online, we have the eCommerce solution to suit your needs.
Our websites will showcase your products and expertise, allowing your customers or patients to buy online 24/7, helping you reach new markets and increase profitability.
User-friendly design and layout

Fully optimised for mobile, tablet and laptops

Secure, fast loading website

Web pages indexed for SEO

Reordering system for existing patients

Online sales and payment systems
Click and Collect
IN STORE

Integrate your PMS and Web Services to create a seamless, multi-channel customer experience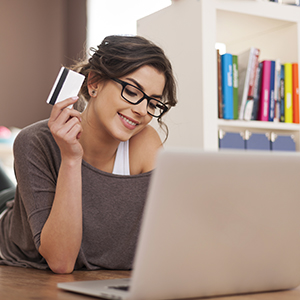 PMS INTEGRATED eCOMMERCE WEBSITES
Our eCommerce solutions can be integrated with your PMS. Create a consistent experience for your patients and customers, however they choose to interact with your business.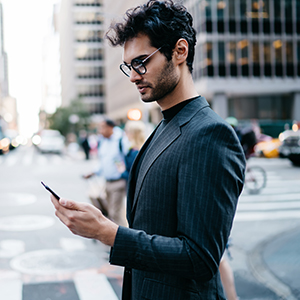 WEB DIARY ENABLING REAL ONLINE BOOKINGS
The integrated Ocuco Web Diary, means that if you use Ocuco's Acuitas or Focus 2 PMS solutions, your patients can book appointments LIVE – IN REAL TIME directly into your practice software diary, at any time from their PC, laptop or mobile device.
Enhance your website and offer patients even more services online
Powerful database with 700 000+ products that we can upload to your website in just few clicks.
Retain visitors on your website for longer with 2D and 3D virtual mirror. The most advanced technology with automatic face detection and tracking.
Provide an unparalleled eyecare experience for your patients by combining an "always on" digital service alongside your traditional in-practice experience.
Content & Copywriting
Use our professional copywriting service to produce compelling copy for your site. We'll help you tell the story of your business and ensure your message is heard by all your existing and potential customers.
Creative Content
Clinical articles on common eyecare issues and concerns ensure your patients have no need to look elsewhere for any of their eyecare queries. Let your site become a source of knowledge and reassurance, even when your practice is closed.
Your journey to digital success starts here
Enhance your online presence, connect with patients, drive new business and profit