What is a catalogue website?
Catalogue websites act as an online reference point for all or some of the frame brands you offer in your practice. It allows new and existing patients to find your website when searching for specific frames. Each individual frame web page is indexed by search engines. This allows you to be found by someone looking for a specific frame, like 'Rayban 7017'.
A big problem with catalogue websites however is the time consuming chore of updating them. OptiCommerce's automatic monthly updates remove discontinued products and add new releases. This includes product images for each colour available, descriptions, sizing, gender, material and shape allowing for multiple filtered searches.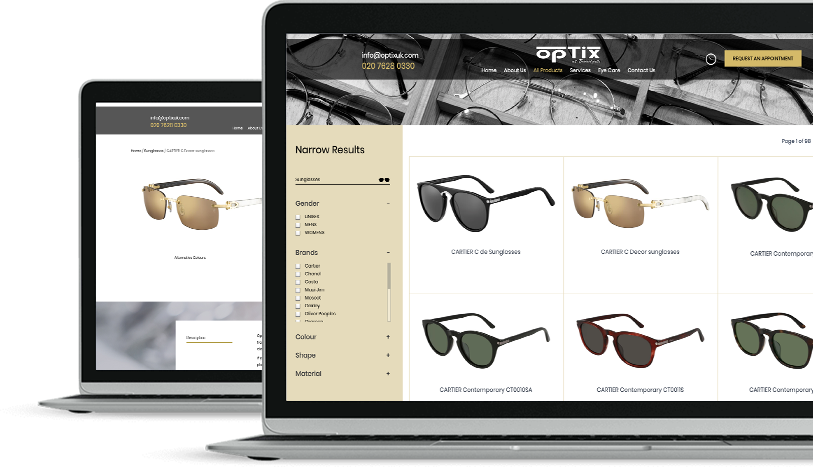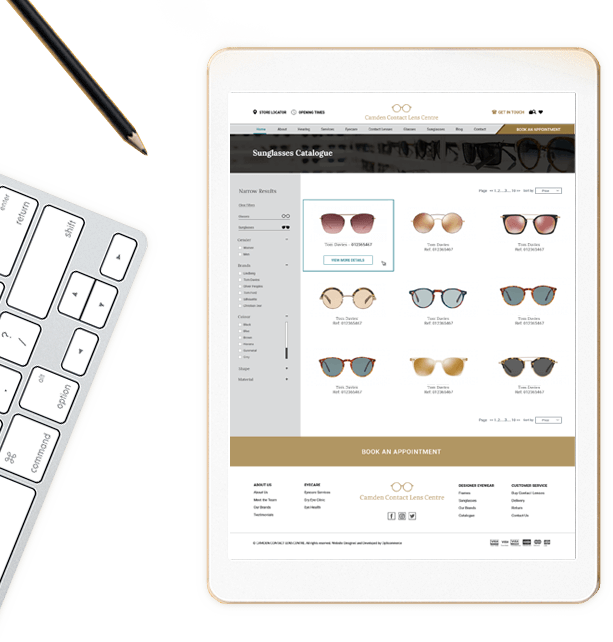 What can a catalogue website include?
5 frame catalogues (extra catalogues are available for purchase to increase your portfolio further)

User-friendly design and layout

Full mobile optimisation

Web pages are fully indexed for SEO

Incorporation of your company logo, practice imagery and/or videos, and corporate colours

Range of brands you stock

Patient testimonials module

Live booking or request an appointment

Capability to allow for virtual consultations

Links to your social media platforms

Google map location to help locate your business
Is a catalogue website the right fit for you?
Are you looking to maximise your reach online? Catalogue websites can give you:
A high level of visibility with people who are searching for specific spectacles that you stock.

An improved search ranking (than your competitors) on Google and other search engine pages.

The opportunity to show off your products, share your clinical knowledge and up sell to new and existing patients – all via your website.​
So if you're looking to expand your reach, build a solid online presence and most importantly be found by new patients online, a catalogue website is the perfect fit for you!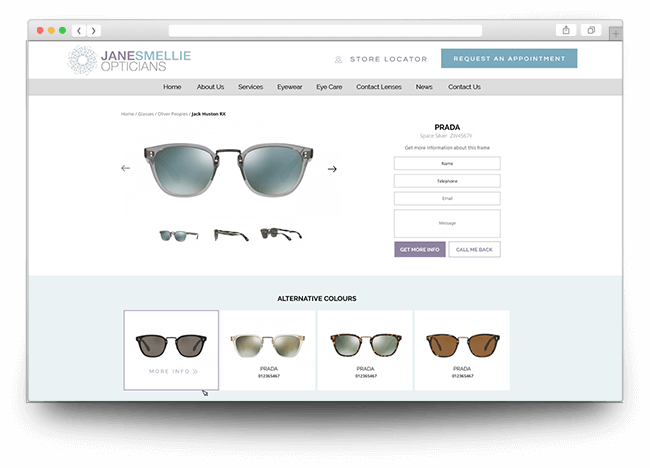 Want to create a new stream of revenue for your business?
Why not open your practice to sales opportunities 24/7 with one of out eCommerce websites