Virtual Try On, provided by

Let your customers see how they look in all the frames on your database, not just those you have on your shelves!
We have teamed up with the leading provider of VTO solutions to give your customers the opportunity to try frames on virtually – they can use it from the comfort of their own home, through their webcam or phone camera; or even in store when choosing a frame.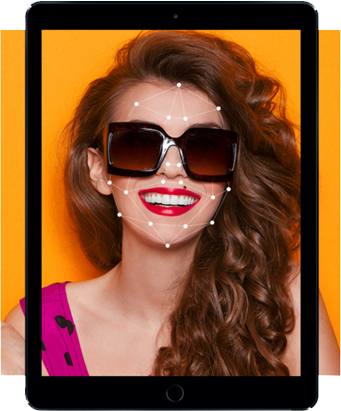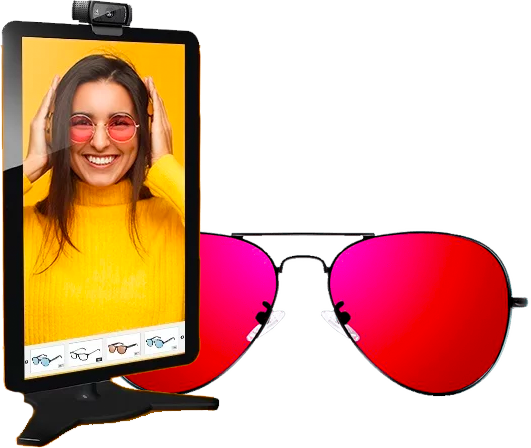 What is

Ability to upload images enabling visitors to try frames on their favourite photo of themselves
Utilise the amazing Augmented Reality 3D Virtual Try-On Tool, allowing browsers to try on frames through the use of their web or phone camera
Automatic face detection within 2 seconds
Face tracking so the frame moves with you as though looking into a mirror
Frames rendering and detection relaunch
Cloud-based via Amazon: robust, high performance & fast to load
Works on desktops, smartphones and tablets
Suitable for both catalogue and eCommerce website solutions
How does a Virtual Try On solution improve customer experience?
Impressive, innovative experience helps retain current customers and attract new ones
Increases conversion rates for eCommerce websites by over 30%* and greatly reduces return rates
Stand out from your competitors and enjoy amazing technology normally available in the large optical chains
Make a statement on-line by moving your business into the digital era
Viral marketing element with many visitors sharing their VTO images AND your website as a result of their experience
*figure provided by FittingBox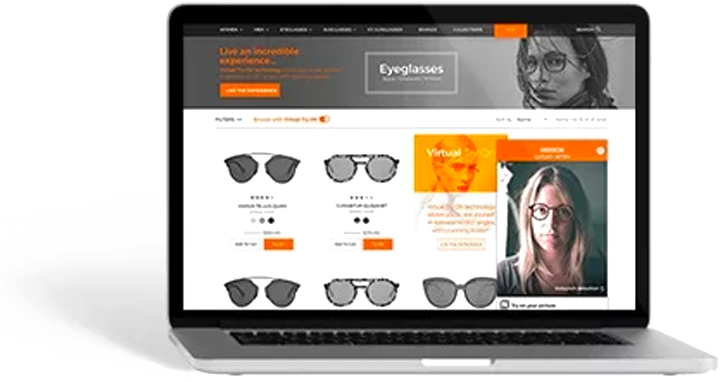 Your journey to digital success starts here
Enhance your online presence, connect with patients, drive new business and profit