In keeping with your current website design and offering a seamless transition in a quick period of time, our eCommConnect solution bolts onto your existing website allowing you to sell your products online - from contact lenses and sunglasses to full prescription spectacles. You can choose from our Frames Cloud database of over 700,000 glasses and sunglasses to display the products you have available in your practice.
As well as providing a full prescription feature and numerous lens choice options, we can integrate a payment gateway, and offer a number of innovative features such as Virtual Try-On and Virtual Consult, to enhance the patient journey, increase sales conversions and provide as close to an in-practice experience as possible.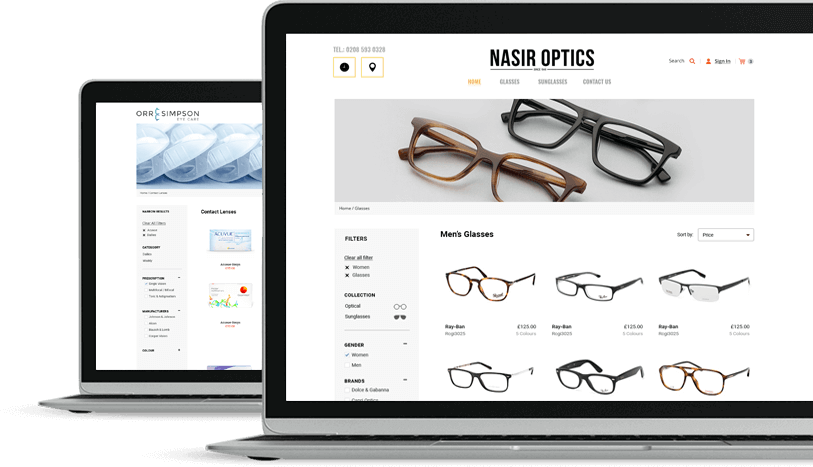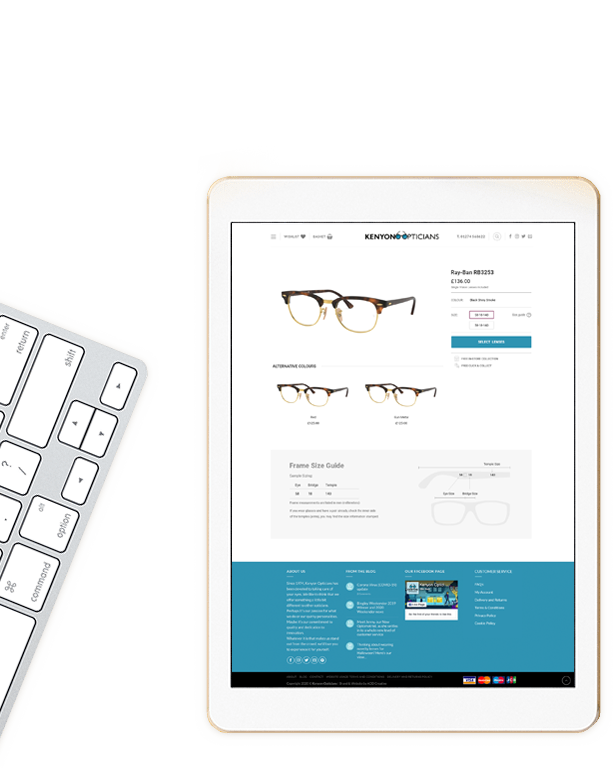 What can an eCommConnect solution include?
5 frame catalogues with stock and image updates (extra catalogues are available for purchase to increase your portfolio further)

Web pages are fully indexed for SEO

Full prescription module for Rx glasses, Rx sunglasses, and contact lenses 

Payment gateway

3D Virtual Try-On

Virtual Consult

PD Master
Is eCommConnect the right fit for you?
Are you looking to evolve your existing website to increase revenue and streamline your patient experience? Our eCommConnect solution can:
Seamlessly bolt onto your existing practice website in a short period of time.

Open your practice to 24/7 sales opportunities.

Ring-fence your current patient base through repeat online orders.

Attract new and existing patients to your website to learn about your practice, browse your products, and make a purchase.

Complement your traditional in-practice service and allay any concerns patients may have about visiting your practice during the pandemic.
If these business outcomes align with your desired goals then our eCommConnect solution is the perfect fit for you!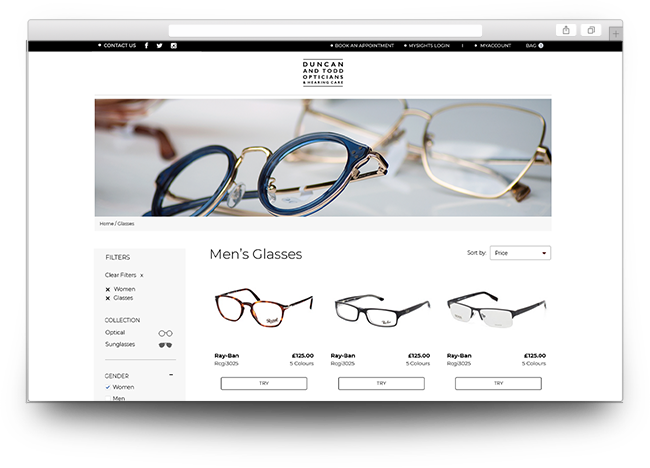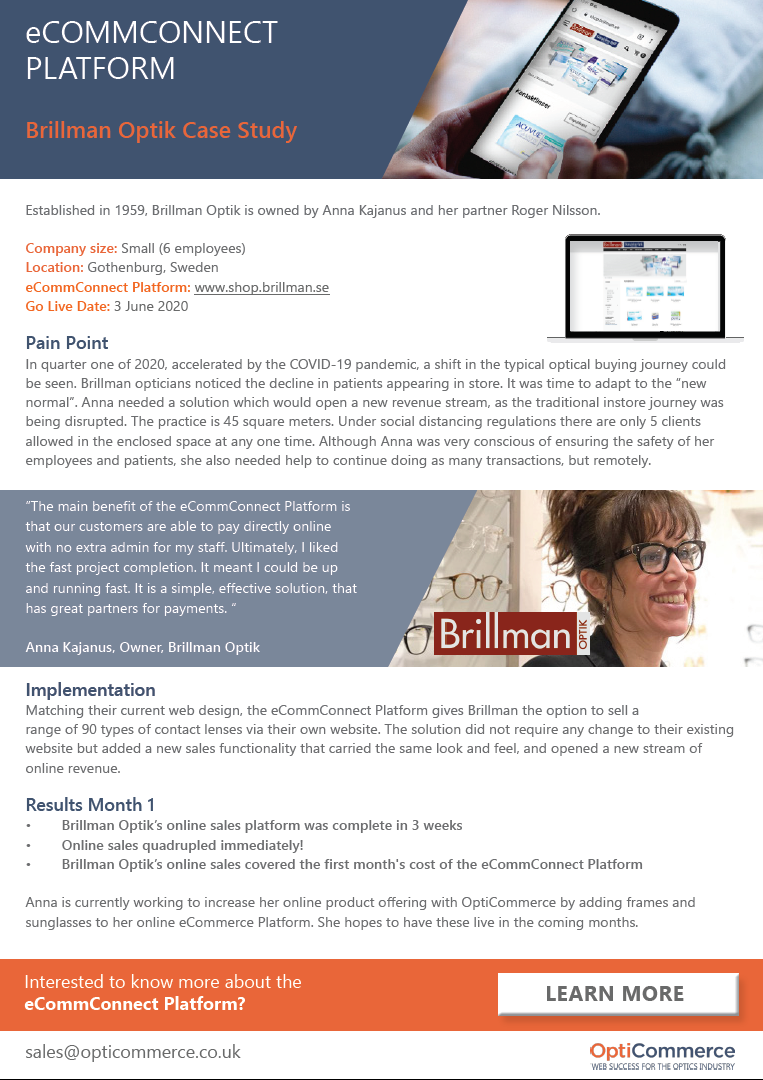 Brillman Optik Case Study
Brillman Optik has been using OptiCommerce's eCommConnect Platform since 3 June 2020 to enhance its sales capabilities, recapture revenue online and meet clients' needs as the world adapts to the "new normal".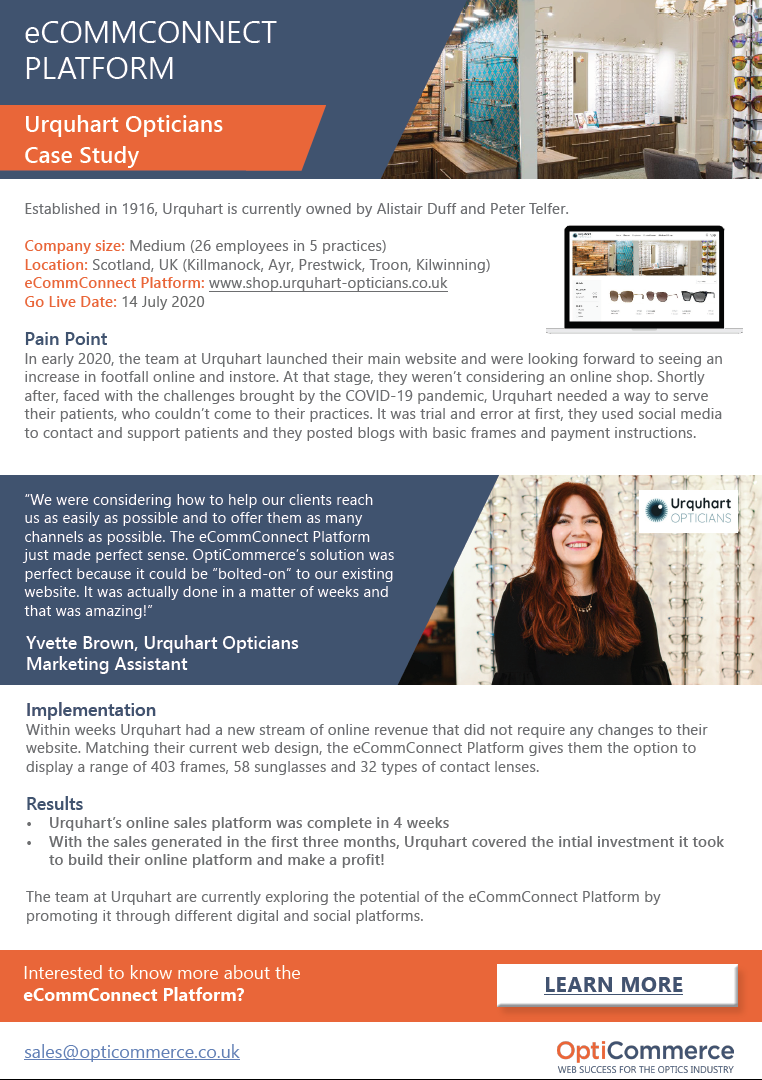 Urquhart Opticians Case Study
Urquhart Opticians has been using OptiCommerce's eCommConnect Platform since 14 July 2020 to offer an enhanced level of customer service, recapture revenue online and protect their business against online competition.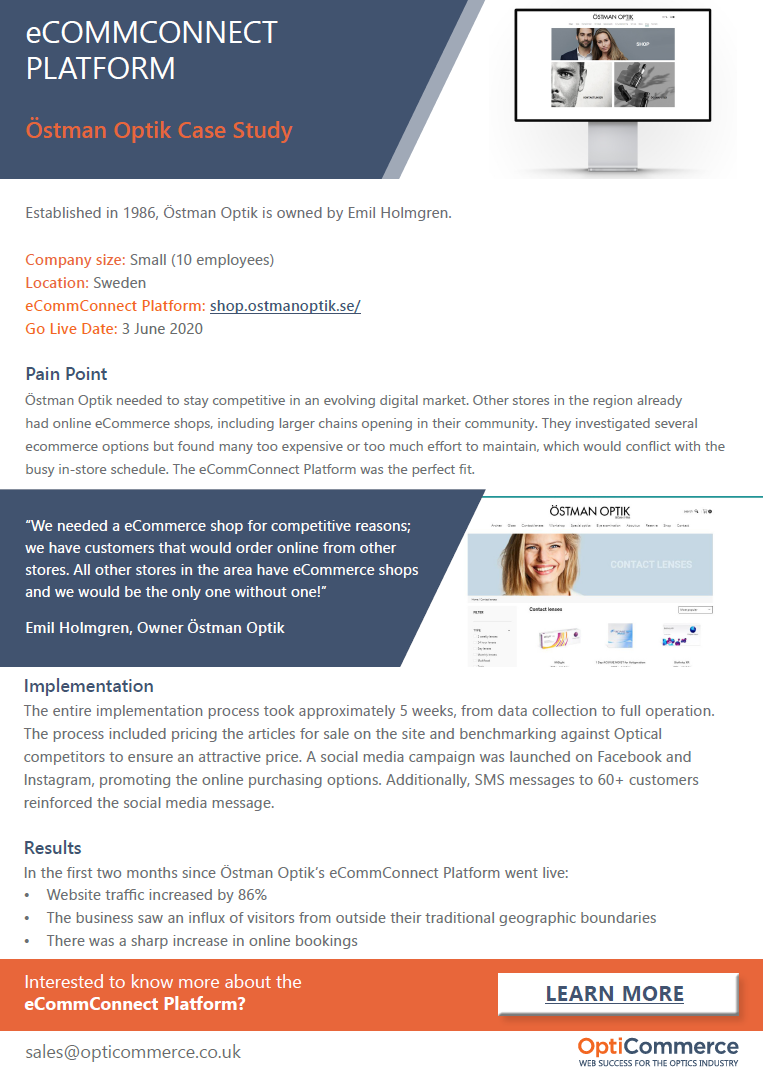 Östman Optik has been using Ocuco's eCommConnect Platform since 3 June 2020 to remain competitive in an evolving local optical market where practices in the region already had online eCommerce shops.
Are you looking to maximise your reach online?
Let our digital marketing specialists do the heavy lifitng in generating more leads for your business