VIRTUAL CONSULT 
Consult with Patients 

Anytime, Anywhere
MEET THE EVER-CHANGING NEEDS OF YOUR PATIENTS!
of respondents in the UK said they would definitely consider using digital health services if it was available, instead of visiting a doctor in person to help minimise the spread of COVID-19 (1).
of virtual consult patients in the US reported a high level satisfaction with their experience. Virtual consults have played a role in drastically reducing no-shows and appointment cancellations (2).
increase in virtual consultations reported among leading virtual consult service providers (with some even reporting an astonishing 700% increase), since the pandemic began (3). 
COVID-19 HAS ACCELERATED DIGITAL TRANSFORMATION WITHIN THE OPTICAL INDUSTRY AT AN UNPRECEDENTED RATE.
Delivering an eyecare experience that leverages technology to offer both security and flexibility has moved from a 'nice to have' to a necessity.  OptiCommerce's Virtual Consult gives you the opportunity to provide an unparalleled eyecare experience for your patients by combining an "always on" digital service alongside your traditional in-practice experience.
Reassure your patients by providing a safer alternative to your traditional in-practice experience and connect with new and existing patients anytime, anywhere.
A safer medium for patient consultations that is accessible anytime, on any device.
Just like in a physical practice, patients have the option to wait for their consult to begin.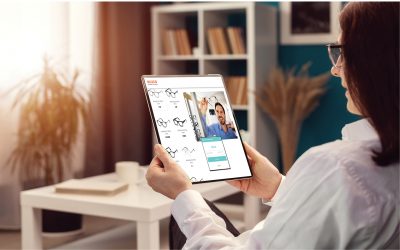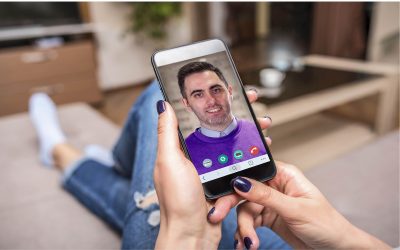 Guide your patients through the payment process during a consultation.*
APPOINTMENT SCHEDULER MODULE
You have the option to agree and schedule follow up appointments with your patients.
Share your laptop screen so you can offer clinical advice and help patients virtually try on a selection of your glasses.**
Get up to speed quickly with a patients history by sharing files, like old prescriptions or photos.
Create up to 50 functional profiles for your staff in your practice.
The Virtual Consult software has the ability to integrate so it's in keeping with the look and feel of your website.
The software is HIPAA and GDPR compliant.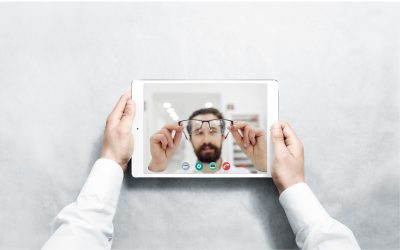 We're ready for the digital future. Are you?
Get in touch today!
KEEN TO FIND OUT MORE ABOUT OUR PRODUCTS? 
Browse our Library of Product Webinars 
Sources:
(1) 2021, www.statista.com/statistics/1106683/use-of-digital-health-services-in-the-uk/
(2) 2020, blog.zoom.us/transforming-medical-landscape-telehealth-before-during-after-covid-19/
(3) 2020, www.reviewofoptometry.com/article/eye-care-at-the-speed-of-light
* The Payment Gateway feature is currently only available to companies based in the United States.
** Screen sharing option is only applicable when using a laptop or a desktop computer.