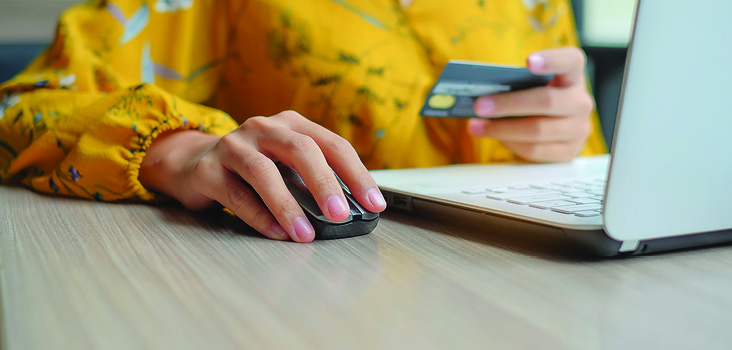 In 2020 eCommerce skyrocketed as consumers began shopping online more than ever before. COVID-19 and lockdowns have changed shopping habits worldwide, which means that an eCommerce presence is a must-have for optical businesses to compete in an increasingly busy marketplace.
COVID-19 Impact on Consumer Behavior
According to Statista, in March 2020, 40% of UK shoppers said they had been shopping more online than before the COVID-19 pandemic. By February 2021, however, this percentage grew to approximately 75%. In terms of demographics, Google reports that in the UK, 80% of consumers aged 45 to 54 conducted online research in 2020, while a similar proportion aged 55+ also went online to research items.
OptiCommerce's Digital Marketing expert, Chris Mantle, says that it takes around 66 days for habits to become permanent and recalls a study from McKinsey, which showed that 60% of consumers expect to integrate the new brands and stores that they have discovered during the pandemic into their post-COVID-19 lives. (1)
These figures suggest that this online shopping trend is not likely to wane and that companies with a solid online presence will benefit from this long after the pandemic.
What do the Figures in the Optical Industry say?
In a recent study, the Vision Council found that in 2020, 30% of eyeglass buyers went online to compare prices, find their frames, or locate eyewear professionals. This trend is expected to continue growing, as a record 80% of consumers who recently bought eyewear said they would use the internet for assistance with future purchases. While these online consumers tend to purchase mainly from pure online optical retailers, it was seen that in 2020 the omnichannel optical specialist retailers picked up some of these customers, increasing their share of online buyers to 15%.
Even if the level of online buying observed during the first months of the COVID-19 crisis has partly receded in 2021 with the brick-and-mortar shops back in operation, it remains largely higher than in pre-pandemic times. – observes Steve Kodey, Senior Director of Industry Research at the Vision Council. (2)
These findings support the fact that having eCommerce functionality incorporated into your online presence and strategy is essential.
Is eCommerce just an Online Shopping cart?
If you're ready to look at an eCommerce solution, there are several things to consider.
First off, a poorly designed website can be more damaging than having no website at all. Customers unable to find what they want among a huge catalogue of frames will quickly lose interest. Only 3 out of 10 online shoppers will checkout, so choosing the right platform, tools, and advice is essential. Secondly, customers shopping in an optical practice receive one-to-one assistance from staff while choosing their frames and lenses. The challenge is recreating this personal service online to drive sales.
To enhance your online presence and ultimately transform website visitors into loyal customers, you need to recreate your brick-and-mortar quality service online. A virtual try-on tool can make a huge difference, by removing the online barrier of not being able to try frames on. An extensive frames database will allow you to easily display and select the products you carry in your online practice without manual data entry. Offering a virtual consultation can save time for both staff and patients and bridge that gap between shopping with assistance in-practice and shopping alone online. If you would like to explore selling online but don't want to change your website, the plug-and-play eCommConnect tool can be easily linked to your existing website so you can start selling within weeks.
These tools will allow you to attract new and existing patients to your website, where they can learn more about your optical business, browse your product selection, and make a purchase 24/7 from the comfort of their homes. If you enjoyed reading our blog and wish to find out more about the optical eCommerce tools we offer, visit our website or contact us via email: sales@opticommerce.co.uk
References:
www.mckinsey.com/business-functions/strategy-and-corporate-finance/our-insights/five-fifty-the-quickening
Eyewear Intelligence Newsletter: Vol 22 – 13+14 6 July 2021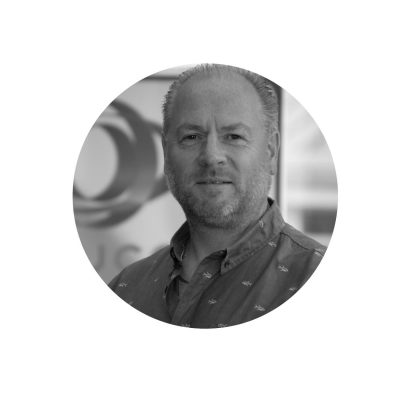 Andy Chance-Hill, OmniChannel Director 
Andy is a SaaS product specialist. He brings over 30 years of IT experience, 15 of which have been spent delivering solutions to the Optical industry.