Virtual Try-On: How Augmented Reality is impacting the optical industry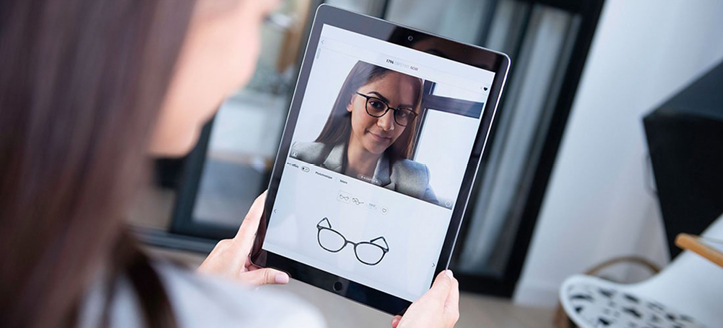 ---
Virtual Try-On, or simply VTO, is an augmented reality tool that enables website visitors to visualize products in a 3D experience that traditional photos can't match. According to Fitting-Box, the leading provider of VTO for the optical industry, the use of augmented reality resources tripled in 2020 to reach 54 million annual VTOs and, this year, the company is on track to pass the 100 million VTOs mark. In terms of volume, optical retailers accounted for 77% of the technology's use in 2020. (1)
Why do these numbers matter?
---
The eyewear market has great expansion potential and is expected to grow to an estimated value of $197.2 billion within six years. (2)
This means that new generations of tech-savvy customers will continue to enter the market, expecting a more interactive, digital-led shopping experience.
Retail experts estimate that the pandemic has accelerated the shift to digital shopping by five years. As a result, an increasing number of independent optical businesses have invested in their online presence incorporating eCommerce, and complementary innovations such as virtual consultation and VTO. This enhanced online service has a host of benefits, not least attracting a different audience, providing options to those unable or unwilling to venture outside of the home and staying ahead of their local competitors.
According to a Neilsen global survey from 2019, consumers listed Augmented Reality as one of the top technologies to assist them in their daily lives. In fact, just over half (51%) said they were willing to use this technology to assess products, highlighting the value an augmented reality tool such as VTO can add to your optical business. (3)
---
Best practice advice!
---
Here are some best practices to ensure that you're delivering the best possible user experience when you incorporate VTO as part of your online presence:
Work with an experienced and trusted partner to ensure a smooth installation and set-up
Ensure that VTO is featured prominently on your website and easy to navigate to
Make a plan involving all staff to let as many clients know as possible that you can provide them with a virtual experience of trying frames on at home
Promote your VTO on your social media channels to increase visibility
Encourage users to share their images and seek opinions from friends and family on their own social media to benefit from viral marketing
---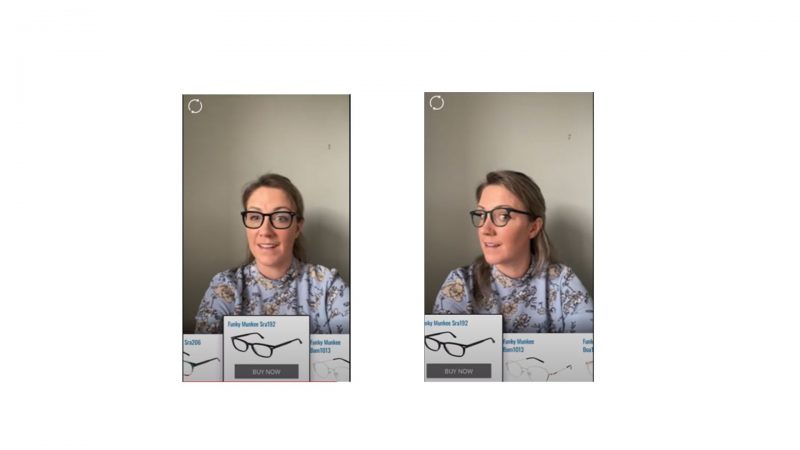 What type of website integrates with a VTO tool?
---
While it is important to choose a trusted partner that will supply the VTO tool you also need to consider the type of website that you currently have or that you want to upgrade to. It's essential that you have one of the following types of website in order to incorporate VTO: An eCommerce website or a Catalogue website.
---
Full eCommerce websites
VTO is an essential add on for your eCommerce website. Not only does it increase conversion rates by over 40%, but it also greatly reduces return rates saving you both time and money. (4) Logically, the opportunity for visitors to see what they look like in a variety of styles and colours helps them make a more informed decision and increases their confidence to make a purchase.
This enhanced user experience that VTO brings to your website also significantly increases the time visitors spend on your site.
Numerous studies have proved that the longer a visitor stays on a website, the probability of them engaging with you in some way (a phone call, an enquiry, a purchase etc.) improves significantly.
The Fitting Box solution is one of the few VTO systems that enables a live view of specs being fitted via a smart phone camera or webcam. It's a virtual mirror, allowing users to see how frames look from a variety of angles and distances. The technology does not require users to pre-record a video or take a selfie to render a try-on image. Instead, visitors can simply enable their camera and see changes applied in real-time as they scroll through the various frame options. Once they are confident and satisfied with their choice, patients have the option to purchase their preferred eyewear choice directly through your eCommerce website.
---
Catalogue websites
A VTO tool paired with a catalogue website will help you drive more patients to your optical practice by engaging them on your website for longer, increasing engagement, including online bookings and enquiries. With many physical stores now re-opening, hygiene and safety are a top priority. In response to the pandemic, many optical businesses turned to AR to help customers digitally try out frames in the comfort of their own homes, in their own time.
Patients can select a wish-list of frames ahead of a practice visit, enabling them to narrow their choices, meaning that they are closer to a purchase decision before stepping into your practice. This makes for a more efficient in-store experience as the pre-selected frames can be waiting for the patient on arrival, reducing the time spent instore selecting frames. This process is not only more time efficient but reduces the risk of virus exposure to both customers and staff members.
VTO is an amazing AR tool that can help your optical business increase revenue, keep your patients safe and boost engagement with your website and services. If you wish to learn more about VTO or book a demo, contact us.
---
Sources:
1. www.ewintelligence.com/dtc-and-e-commerce/fittingbox-tripled-vtos-last-year/89642.article
2. www.statista.com/statistics/300087/global-eyewear-market-value/
3. www.nielseniq.com/global/en/insights/analysis/2019/augmented-retail-the-new-consumer-reality-2/
4. Figure provided by FittingBox