The way we use the Internet has changed beyond recognition over the past decade.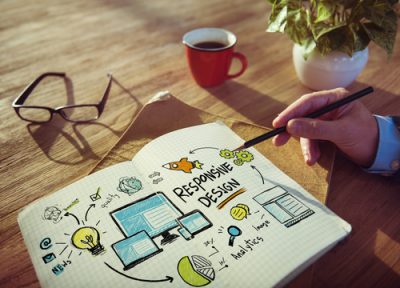 Do you ever think about how traditional websites were designed with a computer screen in mind?  Nowadays though around half¹ of all internet traffic is driven by mobile usage on smart phones and tablets.
Does your optician practice have a mobile friendly website?
Responsive web design (RWD) adapts your website to the size and shape of the screen it is browsed on. Portrait, landscape, big or small – the technology automatically reformats your website so it looks slick and professional; regardless of the type of device you view it on.
This approach to website design has transformed the way customers interact with your business online and had an enormous impact on people's expectations. If your website is slow to load, difficult to read and/or requires zooming or scrolling to navigate, your customers will bounce. In fact, Google's research found that 60% of Internet users² will abandon your website if it's not mobile friendly.
Your solution is responsive web design, and here are a few reasons why –
• Optimised User Experience
RWD means that all your content is adaptable to any screen regardless of size or resolution. This optimises your customers' online experience, reducing the need for scrolling and zooming. By making their experience as seamless as possible you boost their perception of your business and increase conversion rates. According to Google data, 67% of users³ are more likely to make a purchase from a mobile-friendly website.
• Google Boost
As of 2016, Google adopted 'mobile-first indexing' – a system that prioritises responsive websites in its search results. This is all part of Google's mission to improve users' mobile browsing experience. So if your customers search for 'local optician', Google will push your mobile friendly website to the top of keyword searches.
• Fast loading
Did you know that 53% of people∗ leave a website if it takes more than 3 seconds to load? An optimised mobile friendly website is faster to load, significantly decreasing your bounce rate.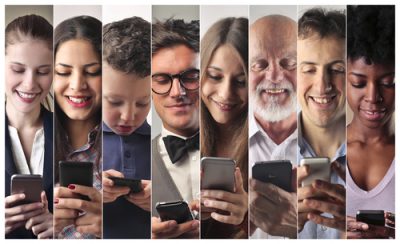 • Easy Maintenance
Some businesses opt for two websites – one for desktop and laptop computers and another for mobile devices. The additional cost and work behind maintaining two online platforms can make this a time-consuming option.
With 38 million smart phone users in the UK∗∗ – including many of your existing and potential customers – responsive websites are now the industry standard across the UK. Don't lose business to your competitors. Whoever your customers are, make their online experience as easy and professional as possible with responsive website design.
To find out more contact our expert team on 020 3384 4242 or click here to arrange your free demo of our mobile responsive optical specialist websites today.
¹Google Analytics Data, U.S., Q1 2016
²http://googlemobileads.blogspot.com/2012/09/mobile-friendly-sites-turn-visitors.html
³http://googlemobileads.blogspot.com/2012/09/mobile-friendly-sites-turn-visitors.html
∗Google Data, Global, n=3,700 aggregated, anonymised Google Analytics data from a sample of mWeb sites opted into sharing benchmark data, Mar. 2016.
∗∗https://newzoo.com/insights/rankings/top-50-countries-by-smartphone-penetration-and-users/