Boost your Practice Growth and Discover the Latest Marketing Strategies
Fine-tune your focus to enhance your existing practice success
with our unique approach to websites
and integrated marketing strategies for 2020.
Learn how to make Digital Marketing a success
for your practice at our FREE workshop
With consumers now regularly researching purchases online before they even reach the shops, is your website 2020 ready?
Join OptiCommerce and selected industry professionals for a day packed with strategies designed to impact your bottom line. We'll look at how the Customer Journey from awareness to purchase and beyond has been impacted by developments in online retail and what that means for your business as we move into 2020 and beyond. 
Learn from the experts! OptiCommerce have been working with the optical industry for over ten years and our dedicated team have a mix of digital marketing and optical backgrounds. This ensures they have both the understanding of the pressures you face in practice, as well as the expertise to help you develop marketing strategies tailored to the optical industry.
We'll show you how to develop and implement lead generating strategies combining both on and offline communications. You'll leave with an understanding of how prospective patients expect to be able to interact with you through different channels, and what you can do to meet their expectations and win their business.
PLUS earn one interactive CET point with Prof. James Loughman presenting The Myopia Boom: Public health concerns and future management strategies.
Join the 100s of Optical Professionals who have attended our free workshops and already learnt how to harness the power of the internet and digital marketing for the benefit of their businesses. 
don't miss out! book your

FREE

place today
Association of Optometrists
2 Woodbridge Street, London
EC1R 0DG
Walkden Road, Worsley, Manchester
M28 2QT
The Nexus Building, Blanchardstown
Dublin 15 N5DX
1 Park Place Cardiff
CF10 3UD
Sutton Coldfield, Birmingham
B76 1QX
Association of Optometrists
2 Woodbridge Street, London
EC1R 0DG
Congress Road, Glasgow
G3 8QT
Our expert team have both digital marketing and optical experience. They understand the pressures of working in practice and can help you pick the digital marketing strategies
you can use to help your business succeed.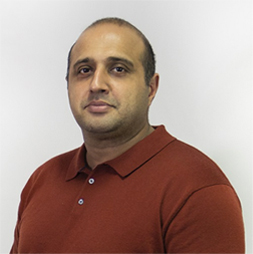 Paul Clare is one of the co-founders of OptiCommerce and was responsible for building
An entrepreneur by nature, after graduating with a BSc in Chemistry and Business in 1997, Paul Clare set up a gold bullion trading company in India. Upon his return to the UK in 2003, realising the potential the internet had for business, he established an online retail business.
The success of this business, led to the decision to create a web development agency, specialising in eCommerce solutions in 2005 which sold over 300 websites across different sector in just three years.
In 2008, he founded OptiCommerce, specialising in digital solutions for the Optical sector. In just 10 years, Paul has grown the business from just 2 members of staff, to over 25. Digital marketing services were added in 2016, and Google Partner status was quickly achieved. OptiCommerce now provides both digital marketing and website solutions to Optical businesses in UK, Ireland, North American and the Nordics.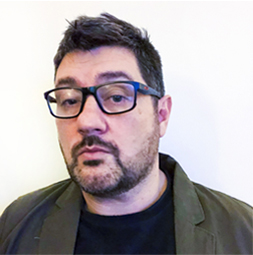 Digital Marketing Manager
Chris Mantle our Digital Marketing Manager will be leading the presentations at the workshop. He has over 15 years experience in marketing services. His roles include working digital at Reach Local, where he helped small businesses reach their target customers and also time at Google, where he working with digital agencies on how best to support their small business customer to make the most of Google PPC advertising. He has developed a deep understanding of the challenges small businesses face, and understands how to use the power of digital to overcome them.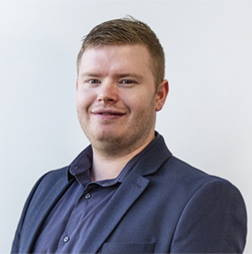 Nathan Potts joins Opticommerce with over 7 years of experience in helping businesses operate effectively using software solutions in a client development role. Over the years Nathan has worked directly with companies such as Cisco, Sage and most recently, Google. From working with some of the largest digital agencies in the UK, down to small local companies, not only does Nathan brings his digital skills, but also a sound understanding of business development and being fully Google adwords and Facebook Blueprint certified provides that extra level of credibility.
Calling upon his experience and enthusiasm for digital marketing, he brings an emphasis on gaining a positive return on investment for marketing strategies for our clients. Using in depth knowledge of social media and search engine platforms he is able to guide and support a true cross platform approach, enabling clients to attribute their marketing success and ultimately upscale to enable growth.
Nathan supports our digital marketing clients with everything from visibility of the success in their marketing strategies, down to helping train staff on how best to convert the enquiries we provide to practices.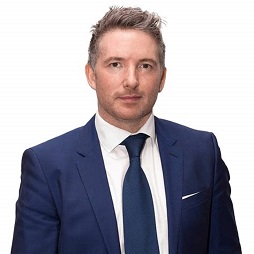 Clinical Research Director (Ocuco)
James Loughman is the Clinical Research Director for Ocuco Ltd. An Optometrist with more than 18 years of clinical, academic, research and management experience, James recently joined Ocuco as Clinical Research Director. James is also presently the Director of NoVisio, a research lab based in the Dublin Institute of Technology, the same university where he received his PhD in 1997; James sits as the Director and National Chair of Optometry Giving Sight, an Irish-registered charity he established for the prevention of blindness in the developing world.
James has previously held the position of Director and Principal Investigator for the Mozambique Eyecare Project and Resources for Eye Health, which spans 11 African countries. He has published over 50 scientific articles in leading peer reviewed journals, more than 100 peer reviewed presentations and posters, and numerous scientific letters and commissioned articles.
don't miss out! book your

FREE

place today