Name: Elle Gabrovska
Role: Creative Team Leader
Describe working at OptiCommerce in 3 words:
Learn. Teach. Solve.
What do you enjoy about being a Creative Team Leader?
Being a Creative Leader can be really challenging because the whole team depends on you but this is also the most rewarding part of this job. I love a few things; to be a part of something, to support my team no matter what and that feeling when you can finally sit back and look at the finished project knowing, "We have created this"… There's nothing more satisfying than a happy client and a high five from your team.
What are the most common mistakes you see on an Opticians practice website?
The most common mistakes I see are:
– Failure to grab the users attention using images and copy
– Outdated images with low resolution quality
– Poor design and layout on mobile devices
– Difficult to find key information eg. phone numbers and e-mail
Describe yourself in 1 word: Positive
What do you enjoy doing when you aren't being a design guru?
When I have free time I usually read books or search for new trends in the design world. But my absolute favourite is anything to do with sports – ski, surf, kite, fast cars & bikes – you name it, I'll do it! This is what recharges my creativity and passion.
Favourite junk food: Sweet Potato Chips
Favourite film: The Adjustment Bureau
Favourite holiday destination: For skiing; Winter in Austria and for Surfing; Summer in Portugal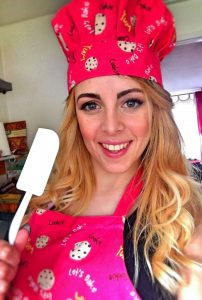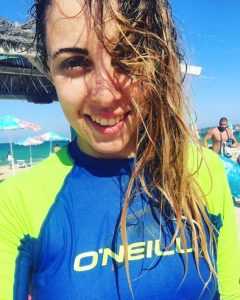 For more details about how Elle and the rest of the Creative team can help you with your website, please email: info@opticommerce.co.uk or call us on 0203 384 4242.