"The question isn't, 'What do we want to know about people?', It's, 'What do people want to tell about themselves?'"
– Mark Zuckerberg
In a world where the digital space is constantly evolving, it probably feels a lot more comfortable to use traditional methods to grow your practice. However, as Bill Gates so rightly stated, "If your business is not on the internet, then your business will be out of business". Popular social platforms have become marketing giants, offering businesses valuable data about their customers and a (mostly) "free" avenue to reach them. The jury has spoken: social media for your practice is no longer optional.
"Why me?", I hear you ask. Well, social media can help any practice looking to expand, grow and gain a wider reach of audience.
We have outlined some key points below on how Social Media can help your business…
Get Your Practice's Website to The Top of the Google Search Page
It is not a secret; Search Engine Optimisation is very important for achieving higher page rankings and obtaining traffic to your business website. Quality always trumps quantity in the digital world, especially when it comes to SEO. While social media doesn't directly increase search engine rankings, Social Media Examiner states that more than 58% of marketers who have been using social media for one year or longer still see improved search engine rankings. Being able to rank in the top positions for your keywords will revolutionise your traffic and continue to generate positive results for your business.
Put an Iron Fence Around Your Patient Base
One of the most frustrating obstacles a small business has to overcome is finding patients who trust them and building on this loyalty. Word of mouth is one of the most powerful marketing tools, and will always be. However, social media can help develop a loyal customer base. Social media is not just limited to introducing your practice's products and promotional campaigns. Customers see these platforms as a service channel where they can communicate directly with the practice.
Outmanoeuvre Your Competitors Online
As stated previously, the majority of practices are on social media and the ones that aren't are probably not as growing as much as they could be. Therefore, knowing what your competitors are doing and staying one step ahead is crucial. Through the use of social media platforms it is possible to create search streams, add on notifications, or follow pages to gain key information about your competitors. This will enable you to make better strategic business decisions in order to stay ahead!
Build Your Brand and Practice
Social media is one of the most cost-efficient digital marketing methods used to syndicate content and increase your practice's visibility. Implementing a social media strategy will greatly increase your brand recognition since you will be engaging with a broad audience of consumers.
People are already on Social Media learning new things, updating their friends and family and constantly discussing their wants/needs/likes/dislikes, why not add your practice into the discussion mix?
YOUR PATIENTS ARE ONLINE, ARE YOU?
To gain some more knowledge on Social Media and Digital Marketing to see how you can increase sales, profits, leads and online presence, OptiCommerce are hosting a MARKETING WORKSHOP at theGOOGLE OFFICES in LONDON on Tuesday 6th June 2017 between 1pm – 4pm.
There are LIMITED SPACES AVAILABLE therefore please book immediately by contacting us on 0203 384 4242 to reserve your spot!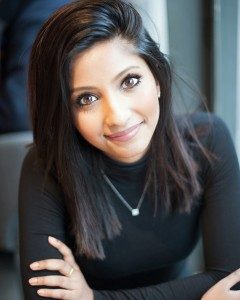 Hannah Dinesh
Social Media & Digital Marketing Specialist at OptiCommerce.
For an initial discussion on how Social Media can benefit you, please contact Hannah on 0203 384 4242.